Clear White

Aurora Black

Bright Silver

Snow White Pearl

Glittering Metal

Golden Beat

Temptation Red

Abyss Blue

Santorini Blue
S
DOHC CVVT 2.0L 4 Cyl. Petrol engine
Standard 6-speed Manual transmission
Optional Sportsmatic transmission
15" Steel Wheels
Airbags - Driver and front passenger SRS
Airbags - Front side and curtain SRS
Audio System - MP3 CD Player
Audio System - Power Bass
iPod connectivity
Clear White

Aurora Black

Bright Silver

Snow White Pearl

Glittering Metal

Golden Beat

Temptation Red

Abyss Blue

Santorini Blue
Si
DOHC CVVT 2.0L 4 Cyl. Petrol engine
Standard 6-speed Manual transmission
Optional Sportsmatic transmission
Cruise Control
15" Steel Wheels
Steering Wheel - Audio Control
Steering Wheel - Cruise Controls
Speed sensing auto door lock
Bluetooth® connectivity
Clear White

Aurora Black

Bright Silver

Snow White Pearl

Glittering Metal

Golden Beat

Temptation Red

Abyss Blue

Santorini Blue
SLi
DOHC CVVT 2.0L 4 Cyl. Petrol engine
Standard 6-speed Manual transmission
Optional Sportsmatic transmission
Rear park assist
17" Alloy Wheels
Front Fog Lights
LED Daytime Running Lamps
Air Conditioning - Climate control with auto defog system
Audio System - Power Bass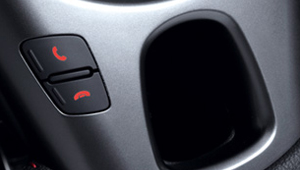 Bluetooth hands free
Bluetooth* functionality means you can make and receive phone calls in the Cerato without having to take your hands off the steering wheel, adding a very useful level of convenience and an important measure of safety. (Si and SLi)
*Not all mobile phones will be compatible with the vehicle's Bluetooth® system.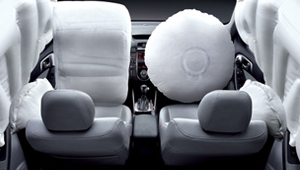 Six airbags
During impact, Cerato will protect you with dual driver and passenger airbags, full-length curtain airbags that cushion the head and mid-section, and front dual side airbags which provide additional important protection for the pelvis area and torso.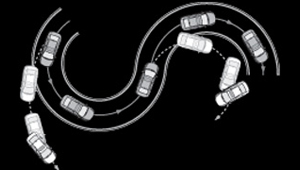 ESC (Electronic Stability Control)
ESC improves driving stability using real time electronic inputs, responding to brake pressure and engine output during abrupt turns, acceleration and braking.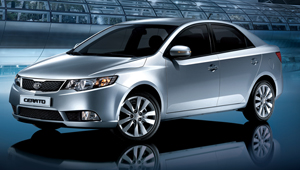 Low drag coefficient
Cerato's low drag coefficient comes from a wedge-shaped profile that improves aerodynamics, which in turn enhances its fuel economy and performance.
In Stock